By: Lindsay Berreth, The Chronicle of the Horse
When Jess Gehman first came to Boyd and Silva Martin's Windurra USA as a working student, she started crossing paths with Ray Price, a plain bay gelding who had won the 2019 Mars Bromont CCI4*-L (Quebec) in few months earlier and was getting legged up after an injury.
Gehman was warned by other employees that "Ray" could be a handful, but she cheerfully offered to start hacking him. Unknowingly, her willingness to tackle Ray had started her down a path that would lead to her being gifted a four-star winner.
"I would put a cross-country saddle on him and just hold on to the strap where you hook up your airvest," she said. "I would go for 40-minute hacks every day, and I came to love him and his personality."
But after awhile, Ray started feeling off behind. An exam from Dr. Kevin Keane, DVM, determined he'd injured his hind leg—another setback to his competitive return.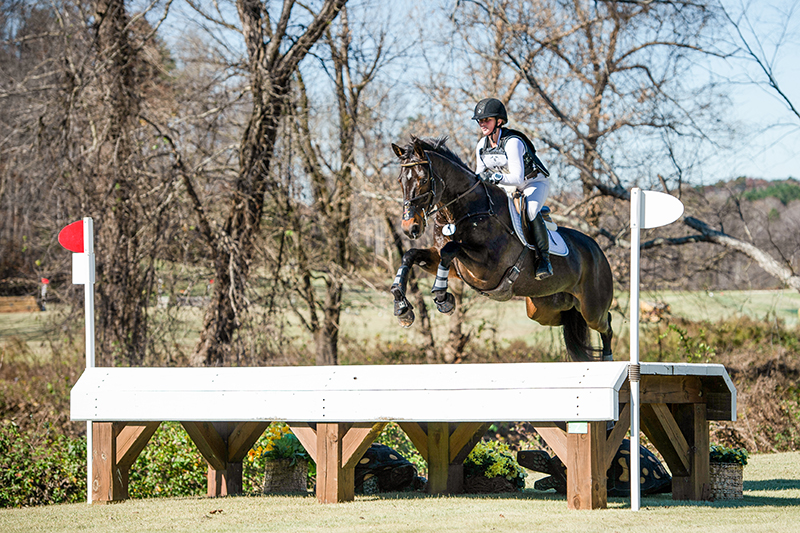 It seemed the horse wasn't destined to continue eventing, despite all the promise of his Bromont win. However, the Thoroughbred-warmblood (Raise A Stanza—Fair Fiona W, Salute) holds a special place in Boyd's heart as a second-generation homebred, and the Martins weren't ready to part with him just yet.
"Ray Price has been the biggest heartbreak of my whole life," said Boyd. "We bred him in Australia, imported him all the way to America and went up the levels. He won the four-star long at Bromont, and at that moment I thought, 'Wow, this is the horse that's really going to set my career on fire.' Unfortunately, he picked up a tendon injury there, which took a bit of time to heal up, then he whacked his hind leg in the paddock and injured some of the ligaments and tendons in his back ankle.
"We tried to get him back over and over, and in my heart of hearts I just felt like he wasn't going to stand up to the level of work that a five-star horse needs to have put into him," he added.

Luckily for Boyd, he had Gehman in the barn, a young rider who was willing and eager to do the hard work to get Ray healthy for a possible second try at a lower level.
After several more months of rehab and fitness, Ray and Gehman started competing together at novice. They did one horse trials in late 2021, then started moving up the levels in 2022, finishing their season with a fifth place ribbon in the CCI1*-L at Tryon (North Carolina) in November.

Read the full story here on The Chronicle of the Horse.