By: The United States Eventing Association
Elkton, Md. – The weather conditions were drastically different on Friday as the 5-year-olds took to the center stage for the 2022 Dutta Corp. USEA Young Event Horse East (YEH) Coast Championships presented by Dubarry. With the sun shining bright, talented young horses showcased what they were made of in front of judges Marilyn Payne and Martin Plewa to demonstrate their show jumping, cross-country, and galloping abilities. With 49 horses in the field, the competition was tough, but it was ultimately Patricia Luttgen's Trakehner gelding Sky Moon (E.H. Sixtus x Pr. St. Sky Lady) ridden by Boyd Martin who rose to the top of the pack with a cumulative score of 84.29.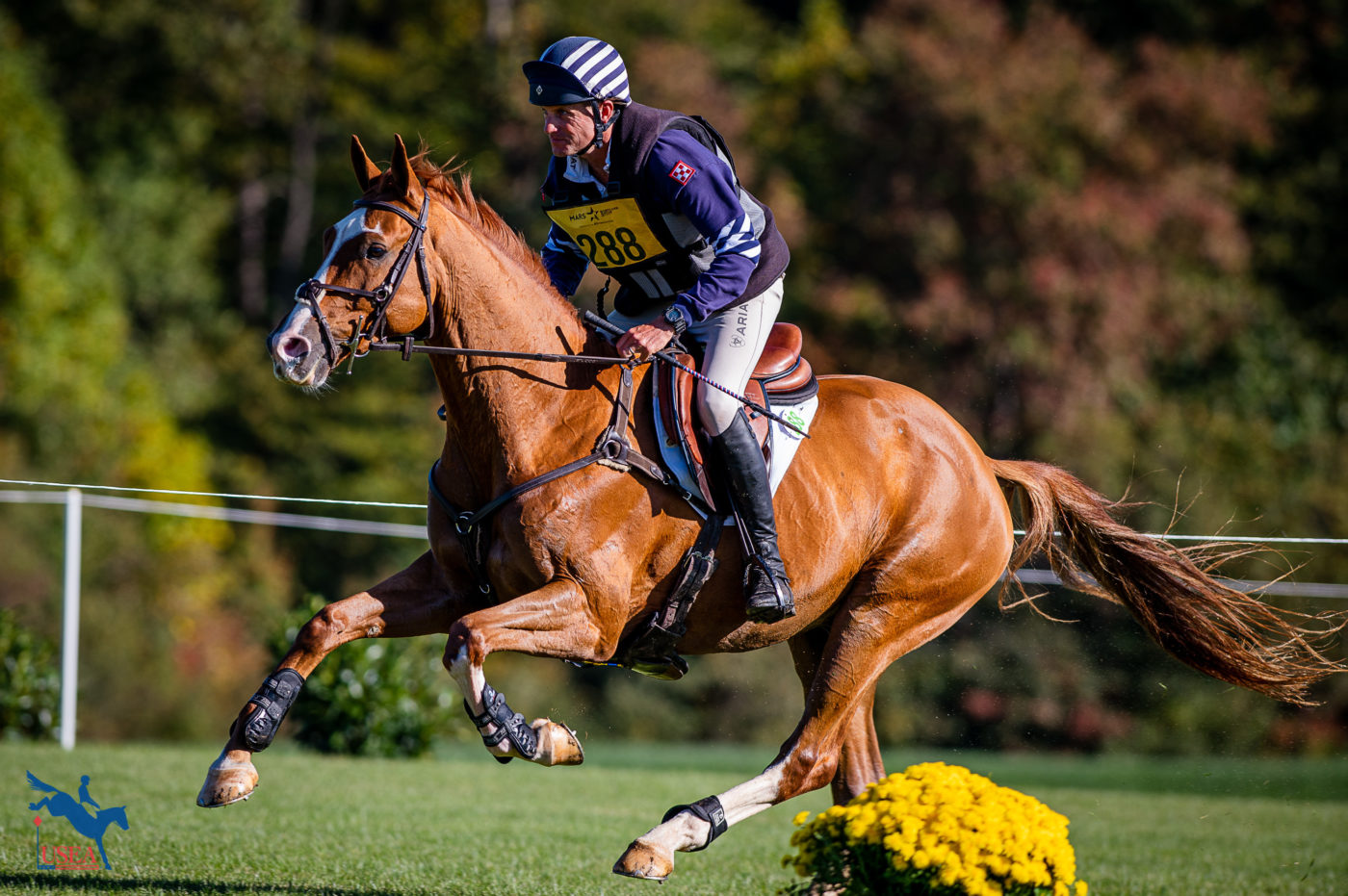 Martin paired up with the young horse in 2019 after being invited to Neumunster, Germany for the Trakenher two-year-old licensing. "I met a lady called Pat Luttgen there who was crazy enough to buy the horse at the auction and it has been a wonderful journey seeing this horse getting started and going through the whole process of breaking him in, going to his first show, and then onto this. It's been a dream run with this guy," he reflected.
"To be honest, as a four-year-old I thought he looked a bit clunky," Martin continued. "This year, he has developed and matured and become way more athletic. I really have high expectations of this animal. He's got everything you can dream of with a horse- he's brave, he's got movement, he jumps, and he gallops like the wind. It's a long process with young horses. We always have to be really careful of what we pick out because we hope to eventually get them to five-star and you need a horse that's got a number of tremendous attributes. He's got a great feel of bravery and stamina and endurance, so we will see where his future goes. But I am just very, very grateful that Pat trusted me that wild night in Neumunster. She is a brave lady buying him, and I am very grateful that she placed him with us because he is a top animal."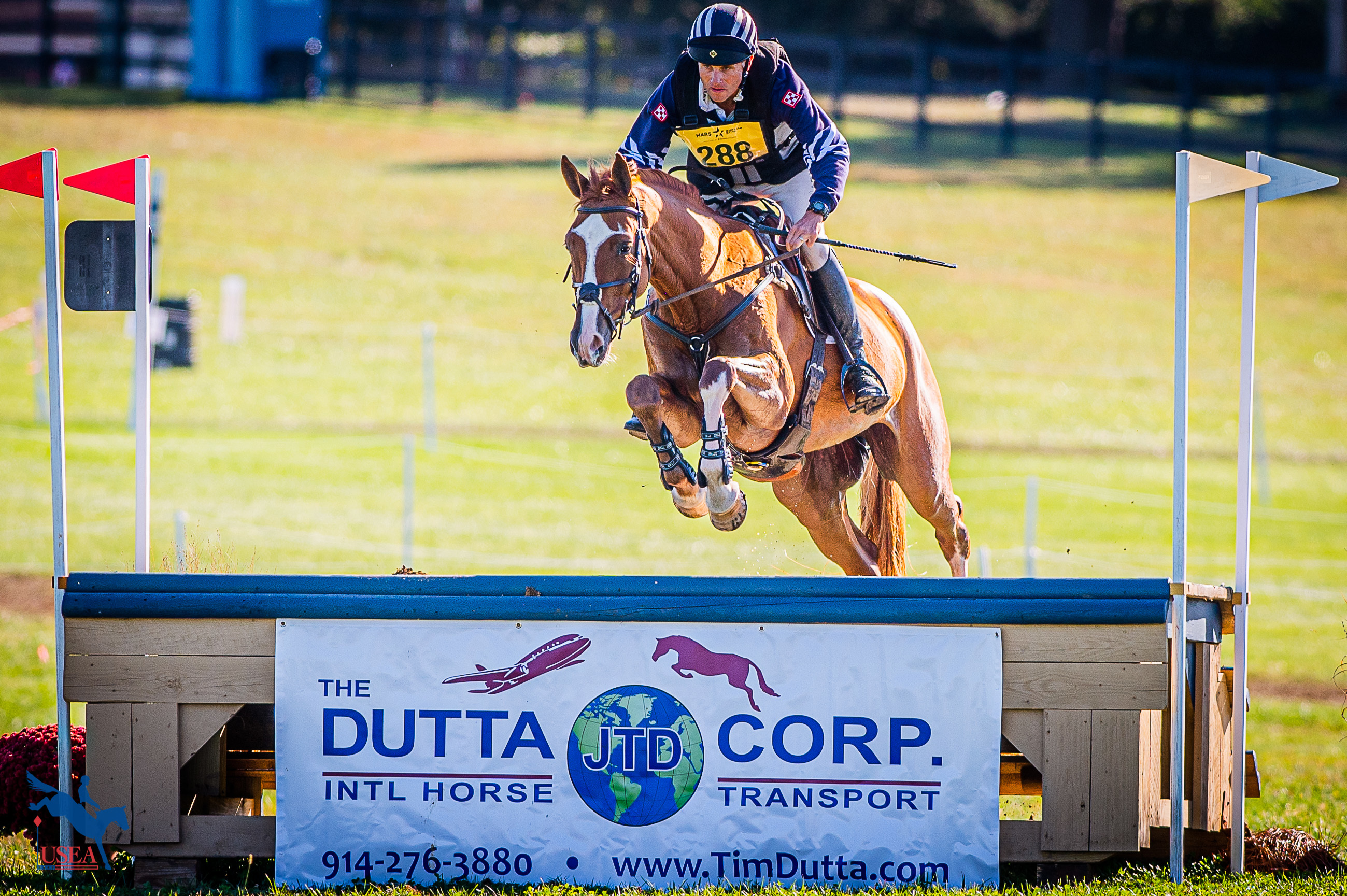 As if all of Sky Moon's admirable qualities weren't enough to make Martin keen on him, the young horse has one more ace in his pocket: "He's actually related to Tsetserleg," commented Martin with a smile. "He's already got a special place with me because there is a little bit of Thomas in him." The Turner Family's Tsetserleg TSF is a 15-year-old Trakehner gelding (Windfall x Thabana) who has accompanied Martin twice to the World Equestrian Games and to the Tokyo Olympics.
As one of the final horses to compete Friday afternoon, the striking chestnut gelding trotted into the infield and immediately commanded the attention of the spectators. The horse ranked 12th after dressage with a score of 16.12 out of a possible 20 but shined in the conformation phase topping the large field with an 8.97. With one rail down, Sky Moon was awarded a score of 10.80 in the show jumping phase, but he redeemed himself by earning a 26.40 in the cross-country phase and was given the highest overall jump evaluation from the judges on a score of 13.20. As Sky Moon opened up for a beautiful, expressive gallop at the end of his test, everyone in the ring took note of his presence, including the judges.
Read the full story on US Eventing here.